Highlights of the Video Shoot at The Rodon Group Facility
The Rodon Group is an ISO 9001:2008 certified landfill-free plastic injection molding manufacturer. Since 1956 The Rodon Group makes billions of parts each year in its 125,000 square foot facility in Hatfield, PA.
At The Rodon Group, we're proud of how far we've come in more than 60 years as a company and it's fun to look back and see the growth and change. We wanted to share that with you, so on October 10 we hosted a company video shoot to give you an inside look at our expansive facility, sustainability efforts, experienced employees, and long history.
Showcasing Our Company History and Sustainability
We were founded in 1956 by Irving Glickman, who helped pioneer the development of synthetic rubber. He saw the incredible potential of thermoplastics, and that's when The Rodon Group was born. Our company was a large part of Mr. Glickman's successful 70-year manufacturing career.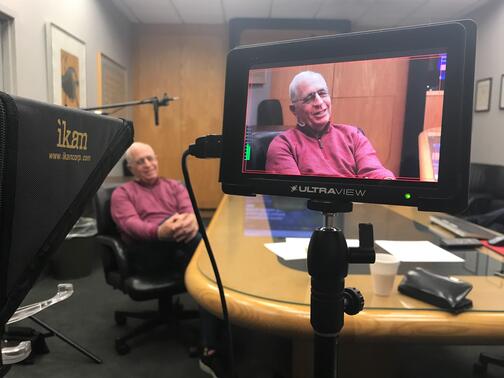 At the beginning, we had only four presses. Today, we operate 118 injection molding machines with robotic capabilities. The company has experienced steady growth that saw a big jump in 1992 when Joel Glickman, our founder's son, invented K'NEX, the popular construction toy. Today, we manufacture parts for many industries including medical/pharma, food/beverage, construction and many more. We've also recently introduced SillDry, a patented one-piece expandable, waterproof sill pan flashing for windows and doors. Rodon has always been proud of manufacturing products in America, and our commitment to that has never wavered.
Our Facility
Those 118 state-of-the-art injection molding presses feature a clamping force potential of 46–720 tons and are housed in our 125K-square-foot manufacturing facility. Our 24/7 operation is managed by a staff of highly skilled and experienced employees who ensure the machines are performing at peak levels at all times.
Every machine has its very own robot—a robotic picker or a servo-robot. These robots count and box the products as they're produced. Items are then indexed by automated conveyors who replace full boxes with empty ones as needed. Each press is microprocessor-controlled and self-diagnostic, ensuring that any issues with the equipment will be identified and corrected immediately. Our team keeps all of our processes running smoothly thanks to our comprehensive monitoring and maintenance programs.
Sustainability
We were recognized as a Landfill Free Facility by Sustainable Waste Solutions (SWS) as one of the first injection molding operations to prioritize green manufacturing. SWS takes our scraps and recycles them or uses them to produce electricity for people living in our region.
Our commitment to sustainability doesn't stop there. These are just a few of our other eco-friendly efforts:
We buy resins in bulk and store in them silos.
We conserve energy with motion-sensor lighting, ensuring we use less energy during peak hours to reduce the risk of blackouts in the area.
All chemicals we use in our facility, from colorants to cleaners, are non-toxic.
We're committed to recycling cardboard boxes that make their way into our facility. We're currently recycling more than 20% of them, and we intend to increase that amount year over year.
We use robots to pack and stack goods to save space. This allows us to use less cardboard in our packaging and shipping process. These cartons are 300-400% fuller today than they were years ago.
We offer a returnable/reusable packaging program.
Quality Plastic Parts from The Rodon Group
As an ISO 9001:2015-certified company, we're committed to producing the highest quality products and offering fast, friendly customer service. From mold design to mold building and high-volume parts manufacturing, we offer innovative turnkey solutions to even the most complex manufacturing requests.
You can watch the finished video here.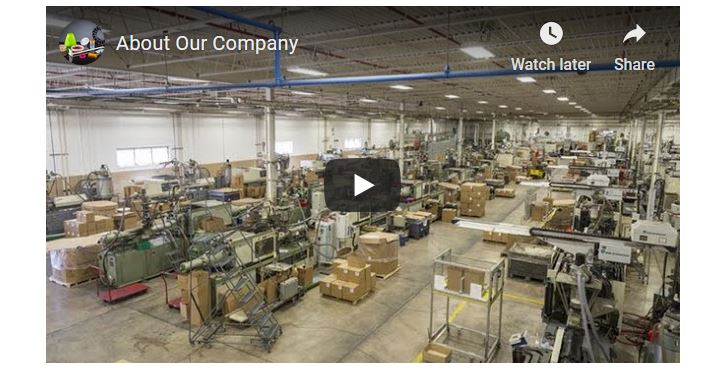 We look forward to hearing what you think. In the meantime, contact The Rodon Group if you have any questions about our custom plastic injection molding services.
With several thousand plastic injection molding companies in the United States, selecting the right molder for your project can be a daunting and time-consuming task. We hope this guide will help you compare and contrast competing injection molding companies and determine the best manufacturer for your next project. If we can assist with your next high volume project, please contact us at www.rodongroup.com The Roden Group, 2800 Sterling Drive, Hatfield, PA 19440 PH: 800-523-8792
Source Destination:
https://www.rodongroup.com/blog/highlights-of-the-video-shoot-at-our-facility