Enhance your Listing to increase the clickthrough leads to your website.
Choose your listing type and start your listing
Need help selecting your listing?
Call 1.844.990.6111
Basic Listing
Enhanced Listing
Build Your Own B2B Company Listing


Choose Product Headings


Update Your Listing Anytime


Competitive Ads Removed from Your Profile

-

Appear in our Sponsored Headings Section

-

5 featured headings

Custom Product Links

-

Custom Product Descriptions

-

Enhanced Listing Placed above all Basic Listings

-

5 featured headings

Drive Traffic to Your Website

-

Upload an Image and Video

-

Company Profile and Updates Go Live Immediately

24-48 hours

Analytics Reporting to View Traffic and Clickthroughs

-

Price
Free

$24.99/month
No Commitment
Cancel Anytime!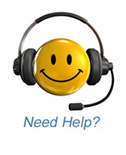 What happens if I want to cancel?
Simply call us at 1.844.990.6111 to cancel your subscription.
Questions before you enhance your listing?
If you have questions, just call our Customer Service Team at 1.844.990.6111.