Acme Wire Forms Partnership With Quiet Corner Innovation Cluster at UCONN School of Engineering
A federally sponsored program is helping to forge a partnership between Acme Wire and QCIC(Quiet Corner Innovation Cluster) at the UCONN School of Engineering, finding ways to help improve custom wire manufacturing here in Connecticut. The aim is to create innovations in this field through new research and testing that will help businesses located within the "Quiet Corner" of the State. The school's Proof Of Concept center provides access to specialized equipment to help better produce custom wire products. The future of tooling starts with progressive partnerships like those between Acme Wire and engineers at QCIC.
Contact the wire fabrication specialists at Acme Wire Products for input on which material is best suited to your custom application. For more information or to discuss your component requirements, please email Mary Fitzgerald at mfitz@acmewire.com or go to info@acmewire.com Please call us at: 1-800-723-7015.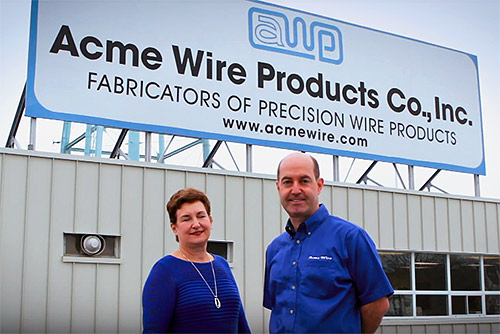 Source Destination:
https://www.acmewire.com/news/acme-wire-forms-partnership-with-quiet-corner-innovation-cluster-at-uconn-s